Best Practice
COVID-19 news coverage on Twitter
More people than ever are coming to Twitter to learn about COVID-19. The ability to find information from trusted sources is of the utmost importance to the public interest, health, and conversation. Here are some ways newsrooms and journalists have been using Twitter to cover the pandemic.

We are testing a brand-new way to have conversations on Twitter in order to spark creative and healthy dialogue.

These experimental settings give newsrooms and journalists more control over the conversations they start by letting them choose who can reply to their Tweets, so they can engage in more meaningful conversations and avoid unwelcome replies. You can easily toggle between a few options when composing a Tweet: everyone (the default setting), people you follow, or only people you mention.

Newsrooms and journalists will find this product particularly helpful when it comes to cultivating creative conversations; for example, they can conduct one-on-one interviews, have conversations as a reporting team, and host panel discussions. Twitter Lists are a great way to highlight the journalists in your newsroom or knowledgeable scientists, doctors, and other experts. Curating and following Twitter Lists can help to stay on top of what's happening.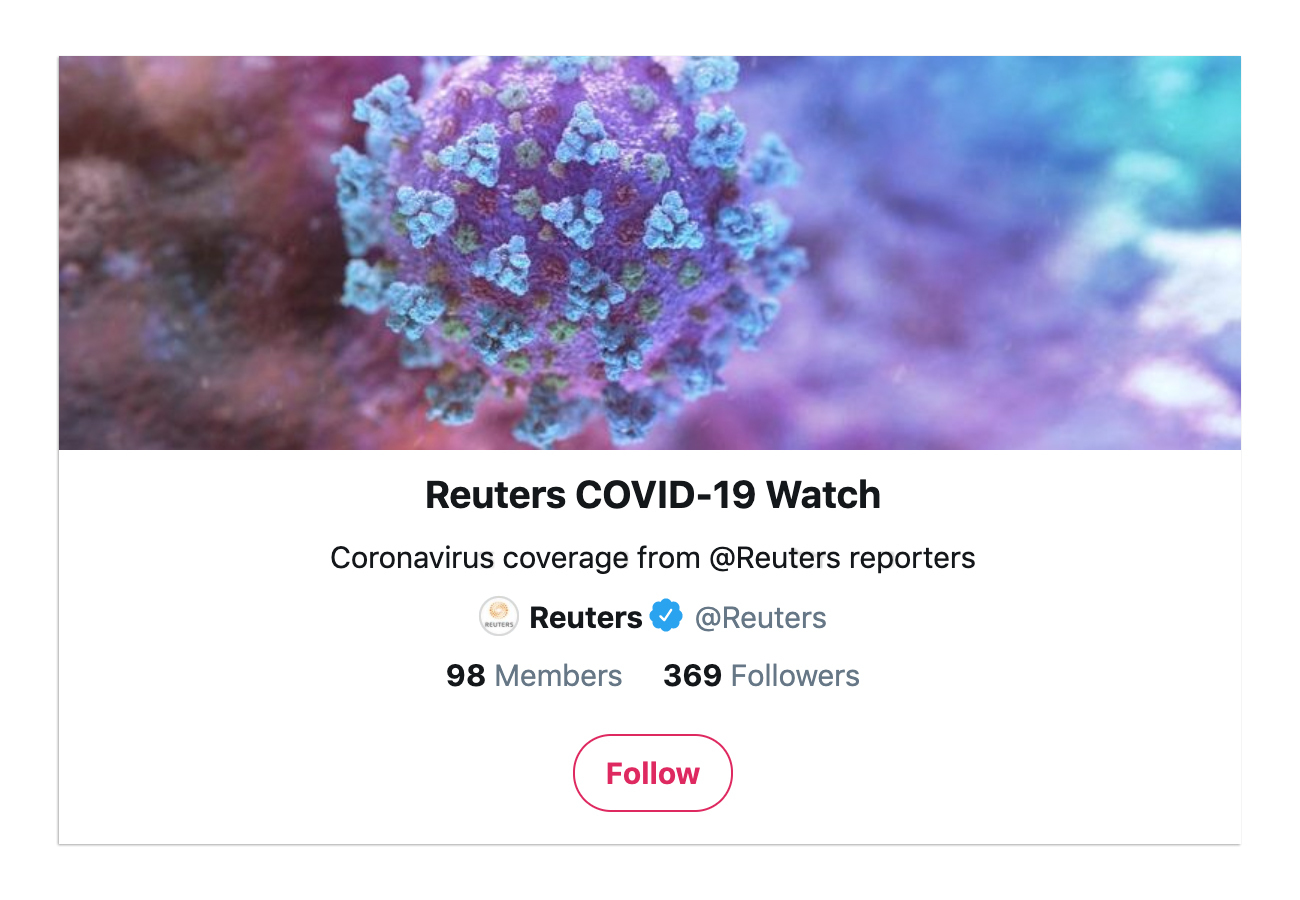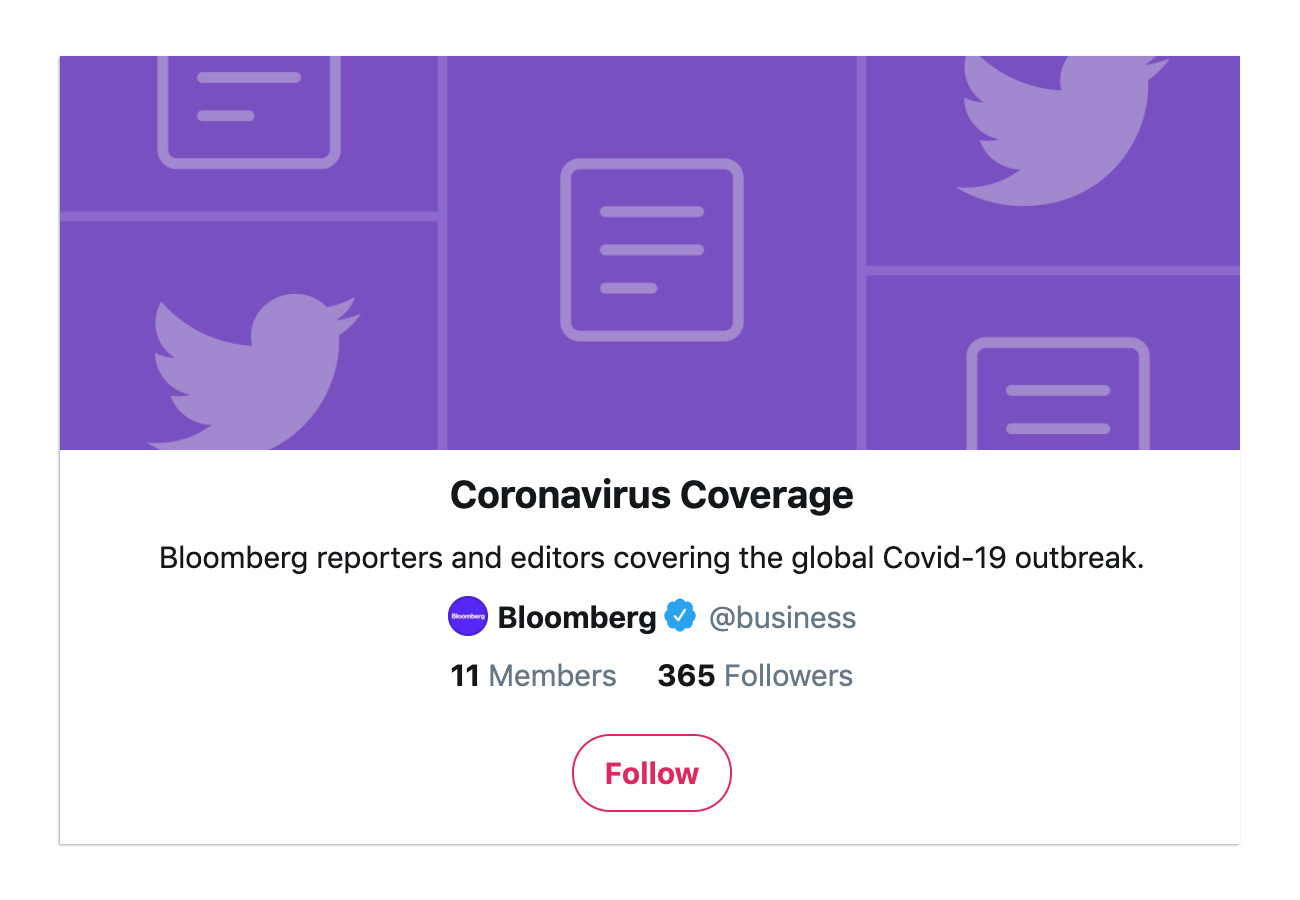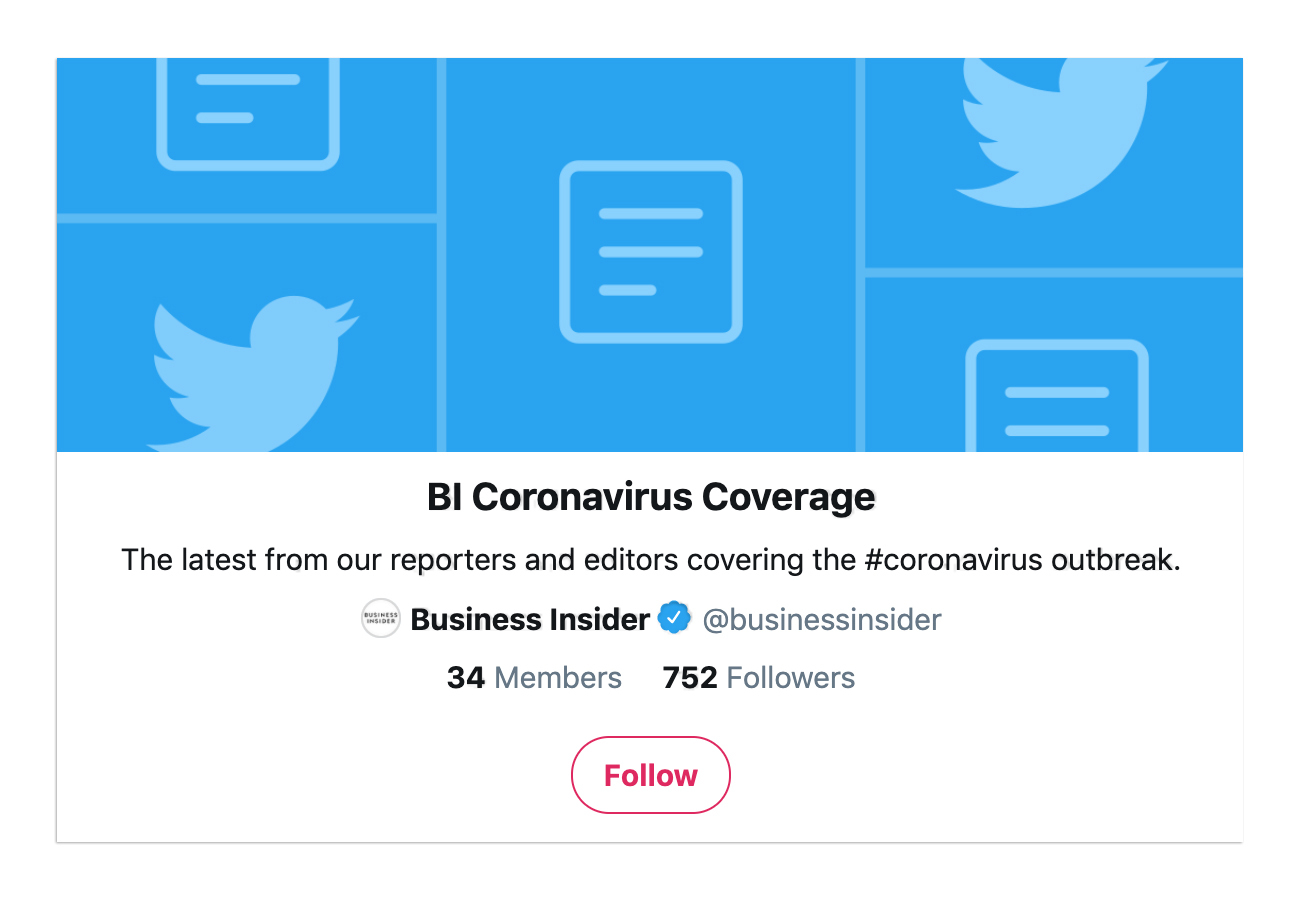 Conversational Cards allow newsrooms to turn a Tweet into an interactive experience. A call-to-action button with a unique hashtag encourages your followers to Tweet questions for journalists and experts. Several newsrooms have used Conversational Cards to help promote Q&As with medical professionals, as well as to crowdsource questions.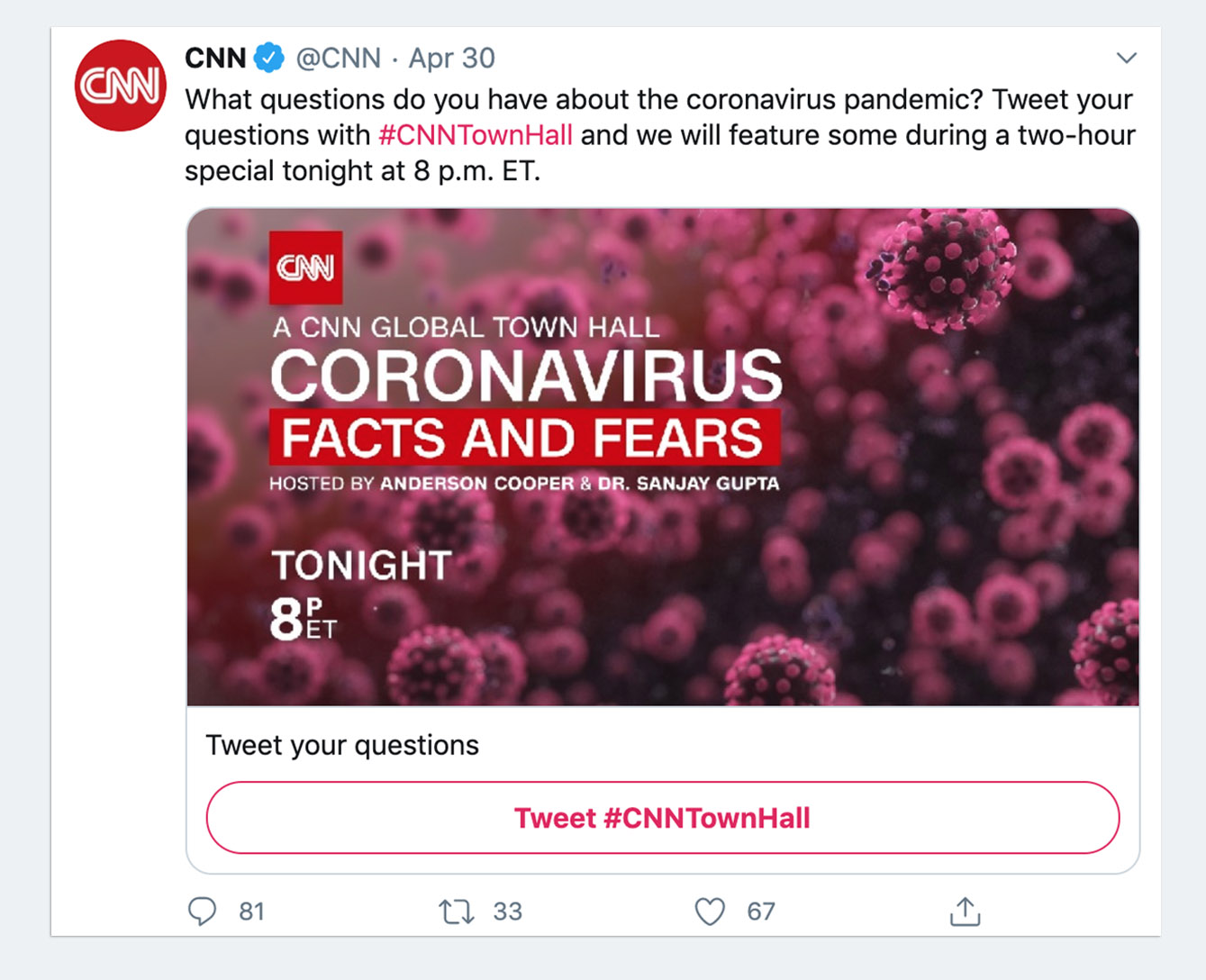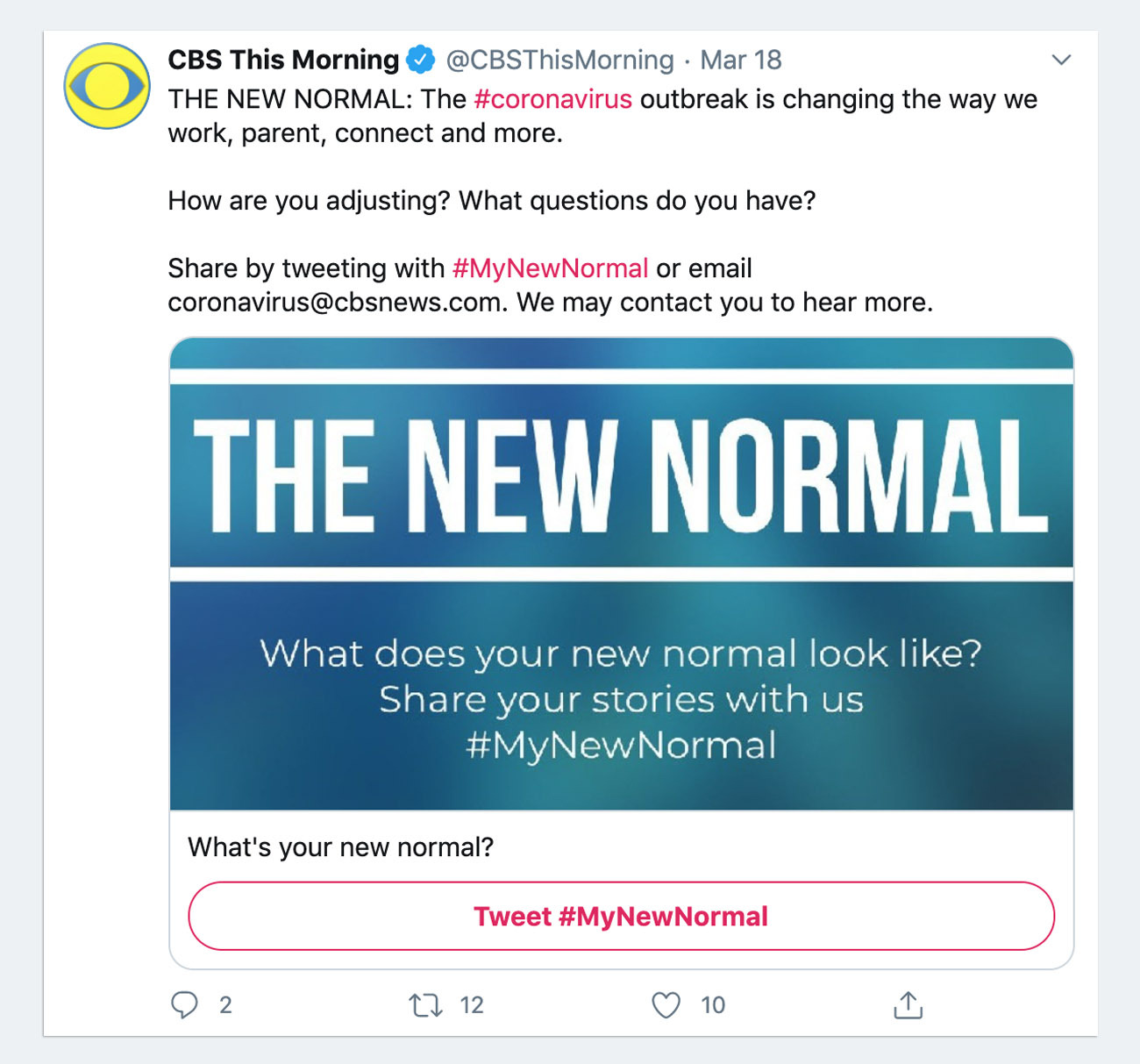 Twitter Q&As are a native, easy way for journalists to interact directly with their followers. People submit questions via a unique hashtag, and journalists can answer via text or videos which are Tweeted out as a thread. Add a curator to help find most relevant Tweets and ensure that only the best and most relevant questions are being answered. To help people discover and digest news quickly, newsrooms are live-streaming daily press briefings from local and national officials on Twitter. You can also broaden the reach of live broadcasts by creating video clip highlights via the LiveCut video editing tool in Media Studio Producer. You can also leverage Zoom and StreamYard to go live too. Go live with guests and invite anyone in your audience to join your broadcast. Your chosen guests can be heard by everyone and can drop off at any time. Broadcasters can still read and respond to chats, but things get more interesting when multiple people can have a conversation together and share it with the world. Moments is a storytelling format that collects Tweets, video, images, etc. around a single story or topic. Coronavirus Moments about the economy, cities/countries globally, and human interest stories really resonate with audiences on Twitter.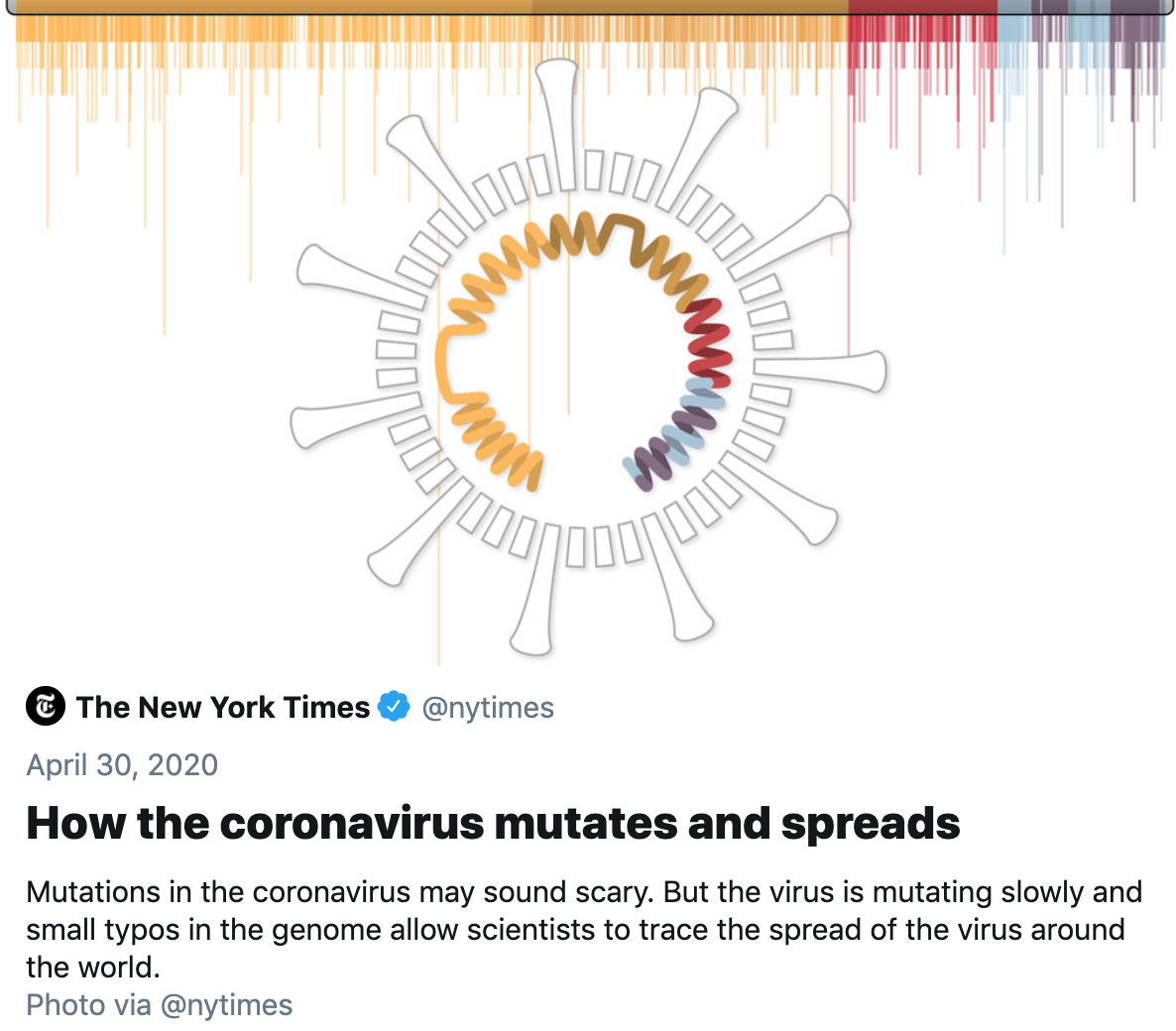 Given the pandemic, context really matters. With a thread, journalists can provide additional context, an update, or an extended point by connecting multiple Tweets together. Use Twitter Polls to create and join conversations in an engaging way and get users to interact with you. Inform your COVID-19 content strategy by creating a feedback loop with your audience.