Case Study
How #2020MAMA wowed global K-pop fans on Twitter
In December 2020, Twitter partnered with Mnet Asian Music Awards (MAMA), one of the most iconic global K-pop awards shows, to bring K-Pop fans' favorite artists closer to them than ever before, with the exclusive 2020 MAMA Twitter Stanbot, and Worldwide Fans' Choice voting, only on Twitter.
During the event, the hashtags #2020MAMA and #MAMA2020 topped Twitter real-time trends in 68 countries around the world, including the United States, Japan, Brazil, the United Kingdom, and Thailand, as well as South Korea, the home of K-pop. 
A whopping 126 million Tweets related to 2020 MAMA were generated from October 29th, when #MAMAVOTE for 'Worldwide Fans' Choice' began, and continued to December 6th, the day of the awards show. The event took place as an online awards ceremony due to COVID-19, but when comparing to the previous 102 million Tweets for 2019 MAMA, the conversation on Twitter grew by 24% year over year. On the day of the event, 32.5 million Tweets were generated in 24 hours. Top 10 countries by Tweet volume for #2020MAMA:
South Korea
Indonesia
United States of America
Philippines
Japan
Thailand
Argentina
Malaysia
Mexico
Brazil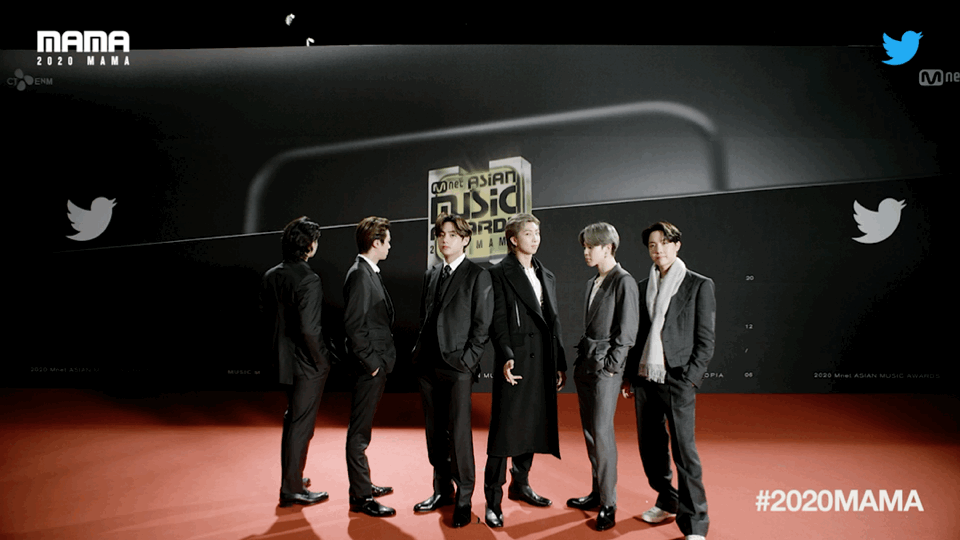 The 2020 MAMAs became the first time that a Twitter Stanbot captured the looks and moments of Kpop artists. The Stanbot created high quality, slow-motion cinematic videos of Kpop artists and Kdrama casts, capturing a side of them that many of their fans have never seen before, generating 20M views in 24 hours. These exclusive 2020 MAMA Stanbot videos were viewable only on Twitter, and highlight videos were shown via mnet TV during the live awards show. Twitter also provided special emojis for hashtags #2020MAMA, #MAMAVOTE, #2020MAMA_Stanbot. BTS won the Worldwide Icon of the Year category, and their acceptance speech clocked up 2.6 million views, making it the most viewed 2020 MAMA video on Twitter. A variety of content, such as videos of the performance stages, was shared with fans on Twitter, and the #2020MAMA event page made it easy for K-pop fans around the world to enjoy and take part in the award conversation, and show support for their favorite artists. The 2020 MAMAs boasted a lineup of K-pop artists including BTS, GOT7, TWICE, MAMAMOO, and Stray Kids, and #Kdrama actors and actresses such as Park Seo-Jun, Yoo Yeon-Seok, Choi Soo-young. To showcase this incredible line-up of hosts, performers, and guests, the awards utilized Fleets to share behind-the-scenes photos and footage, to drive fan excitement and conversation in a creative way.