How To
How to encourage viewers to tune into your show or network
Twitter is the perfect companion to TV; viewers can watch live events while participating in conversations about them.
During breaking news, major sporting events, and entertainment spectacles, Twitter and TV go hand in hand.
Surveys have shown that more than 70 percent of self-professed 'superfans' of TV shows use Twitter to enhance their viewing experience, whether they're watching video clips, Tweeting their thoughts after each episode, or following hashtags to keep up with what other fans are saying.
Here are some ways to help drive viewers to your show or network on Twitter:
If your show is being live streamed on Twitter, Tweet the URL for it often and early, then pin it to the top of the show's profile while it's on the air. Another way to go live is by streaming any pre- or post-show content, or giving your audience a look behind the scenes. Use the lower third to display usernames and hashtags
Prominently display the hashtag for the show on-air and prepare lower third graphics for usernames for hosts and guests ahead of time. Display relevant Tweets on the air during segments and encourage people to follow your show's handle on-air. Add hashtags and usernames to the script and within graphics too. Live-Tweet to attract more viewers
Join the real-time conversation around breaking news by live-Tweeting a story or event you're covering to drive more viewers to your show. Use photos to increase Retweets
You can increase Retweets by nearly 60 percent by sharing photos from the set and greenroom. You can attach up to four photos to each Tweet and tag up to 10 people.
Use video to connect with fans
Share promo videos and clips from the show with your followers and allow fans to catch up on content they missed. Talent and guests can get in on the fun too, right from their phones. Use Twitter threads to tell a story
Go beyond 280 characters through a series of Tweets using threads, a great way to connect your Tweets and provide more of a narrative. Use polls to take the pulse of your audience
Twitter Polls allow you to ask questions and gather information around an issue or a story. Polls are a good way to learn more about your audience on Twitter. Create a daily poll and display a call to vote at the top of the show, then share the results at the end of the show. Pin a Tweet to the top of your profile
Pinning a provocative Tweet to your profile is a great way to draw attention to a broadcast. Whenever someone visits your show's profile, it will be one of the first things they see.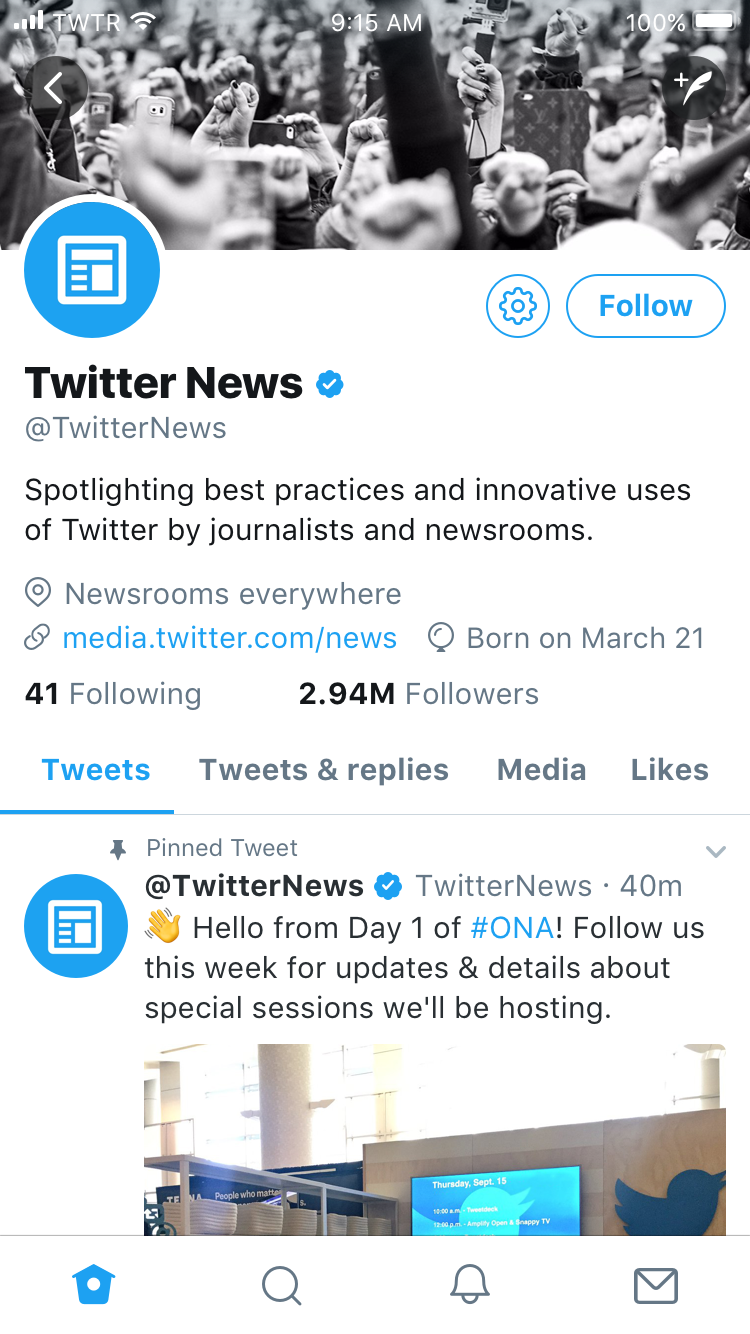 Get the latest inspiration and resources from Twitter Create right to your inbox.