How-To
Media Studio for podcasters
Media Studio is the best solution for podcasters looking to include images, GIFs, or video within their Twitter content strategy.
Take your Twitter skills one step further by using Media Studio for your content needs. With advanced features like content settings, scheduling, analytics, and going live, you'll be a Twitter pro. A one-stop shop, Media Studio lets you manage, measure, and monetize your content. For more information on how to use it, check out our Media Studio Getting Started Guide.
Once you've established a good cadence of Tweeting videos, consider joining our monetization program with either in-stream video Sponsorships or Ads.
Upload, organize, and share media across your various handles using the Library in Media Studio.
You can view your content by what has or has not been Tweeted. You can also organize the content by media type: videos, images, or GIFs.
If you are cross-promoting shows within your network, sharing the content within Media Studio can help increase efficiency.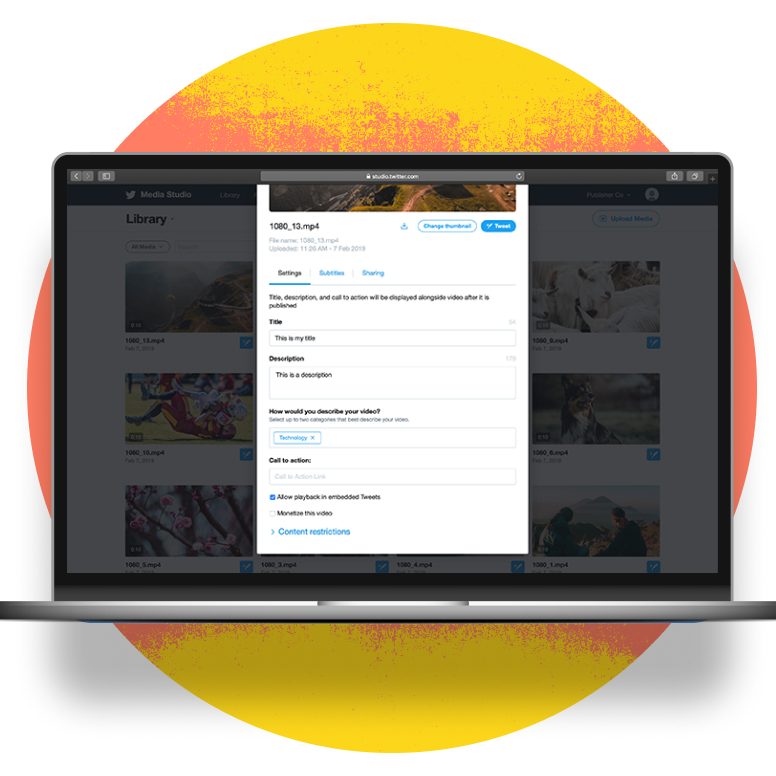 Within a media's content settings, you are able to add important metadata like a title, description, call-to-action button, tags, and categories. The settings can be applied, edited, or removed at any time.
Updating the metadata gives your followers and fans more information about the content they are viewing. We suggest adding a call-to-action button to drive clicks to a specific episode link.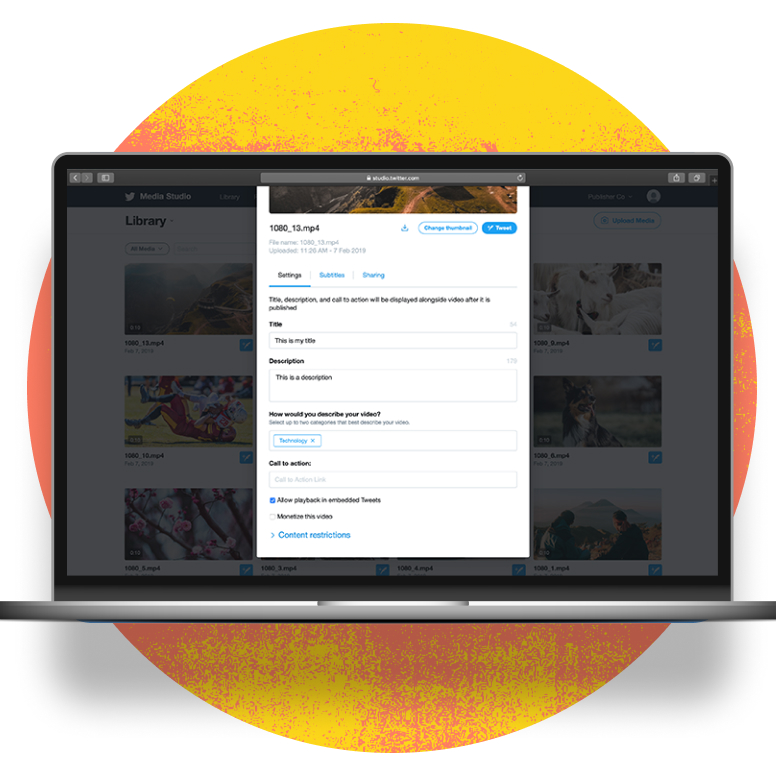 In Media Studio you can schedule Tweets in advance of when you want them posted. This is a great strategy to use when planning content for your show's upcoming season. Try scheduling weekly content to promote your show on the day a new episode airs.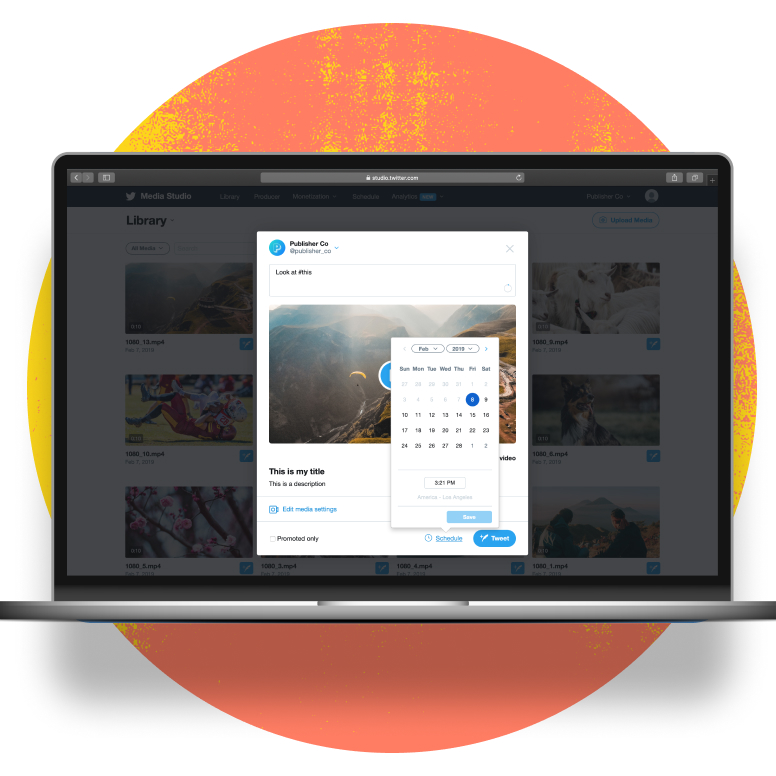 Timing is Everything displays historical data showing when audiences are on Twitter watching and engaging with video. Across Twitter, this data highlights the best time(s) to Tweet video content with an aim to maximize engagement, conversation, and viewership.
Use Timing is Everything to help inform your content strategy. Check to see when you should post upcoming video content for your show's premiere or finale.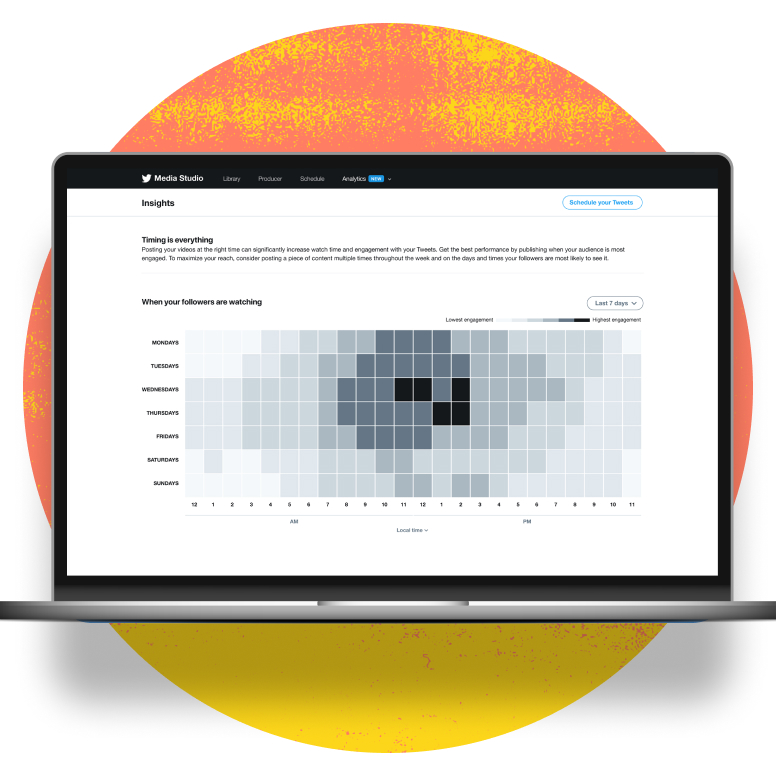 Producer in Media Studio allows live video content creators to easily create high-quality broadcasts from external sources including streaming software, hardware encoders, and professional cameras.
Go live on Twitter during one of your recordings or live events to share part of the episode with your fans in real time.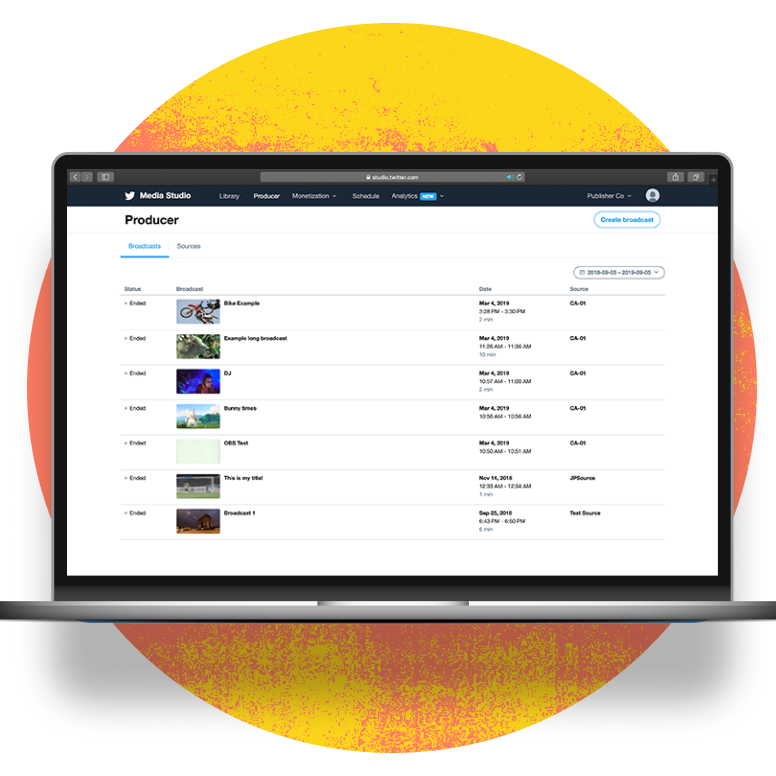 Capture and share the most compelling parts of your live broadcasts with LiveCut. This is a video-editing tool within Media Studio that allows you to create video clips from the most compelling moments in your live stream and share them to Twitter in real time.
Cut and Tweet short clips from the live episode taping of your podcast to entice users to hit subscribe.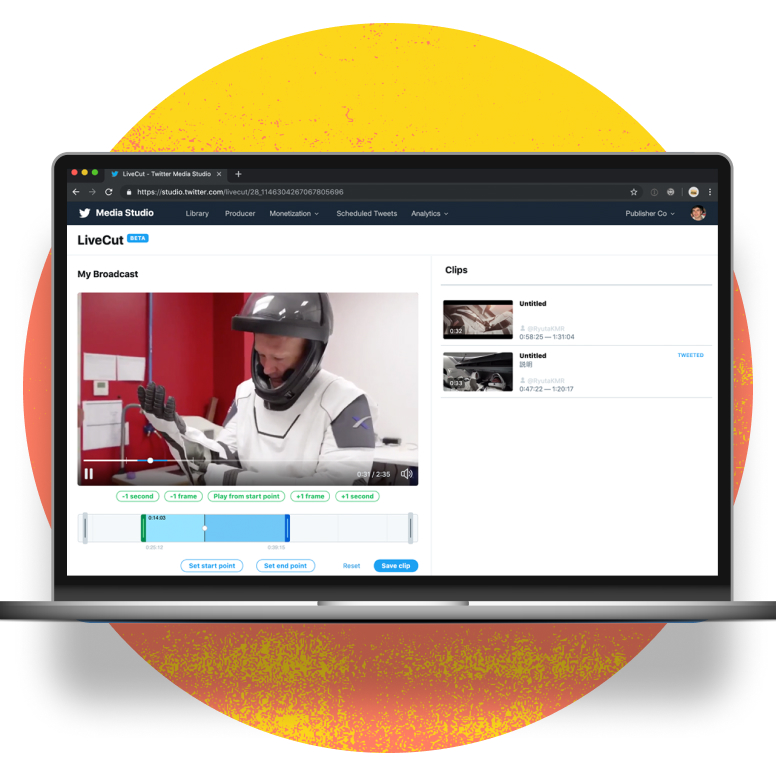 Twitter offers two video monetization programs, Amplify Pre-roll and Amplify Sponsorships.
Using Media Studio's Library or LiveCut, enter brand-safe clips into a sponsorship package or the Amplify Pre-roll program.
Examples of great clips for monetization include short interviews with guests, episode quote audiograms, or behind-the-scenes footage.