Meet Twitter Blue, Twitter's first premium features subscription.
Twitter Blue is a paid subscription for the most engaged, passionate people on Twitter who want to take their experience to the next level.
Preview and perfect your Tweets with Undo Tweet.
Discover relevant news and read without the noise on Twitter.
Personalize how your Twitter appears with seasonal and colorful app icons, themes, and more.

Never post typos again with Undo Tweet, which allows you to preview and perfect your Tweet before it shows up on the timeline. Undo Tweet allows you to select which types of Tweets you want the option to undo (i.e. Replies, Threads, Quote Tweets), and how long you want to be able to undo a Tweet, from five to 60 seconds.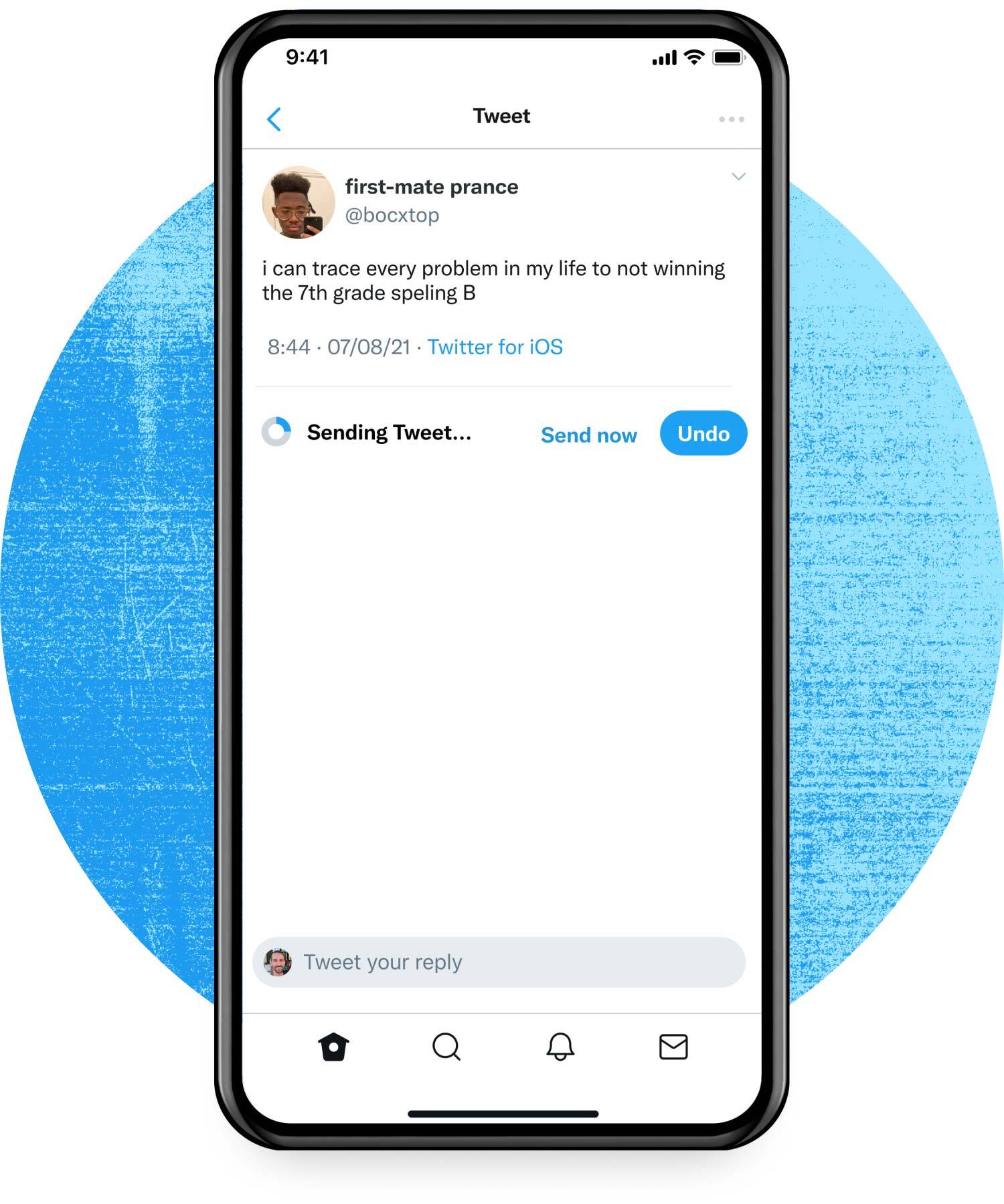 Now it's easier to find and follow the news and conversations you're interested in with Top Articles, Ad-free Articles, and Reader. With Ad-free Articles, you'll support the journalism that matters most to you every time you read. Availability may vary based on location.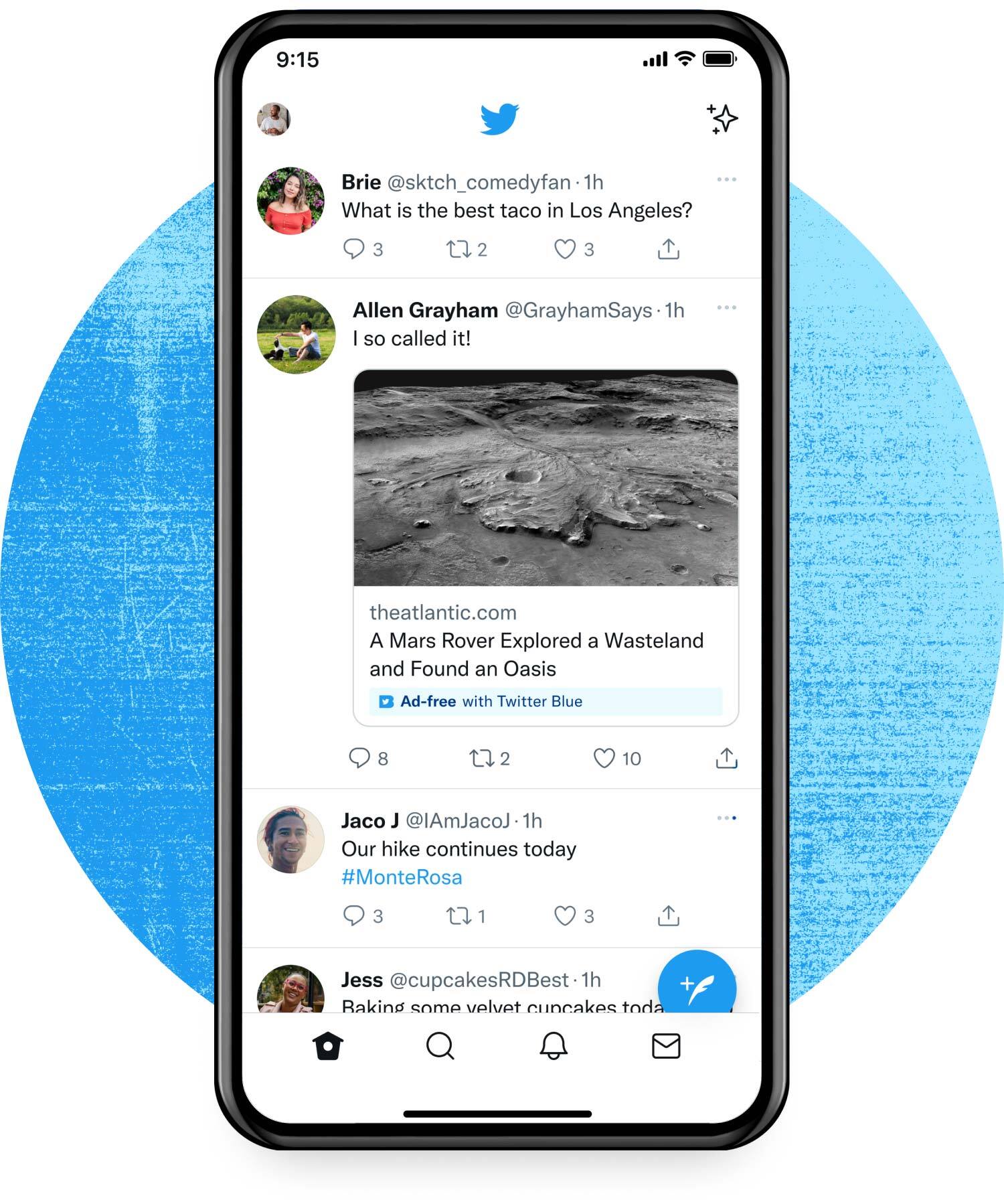 Customize how your Twitter looks
Personalize how your Twitter appears with seasonal and colorful app icons and themes. Plus, you can make it easier to navigate to your favorite content and destinations on Twitter with the Bookmark Folders and Custom navigation.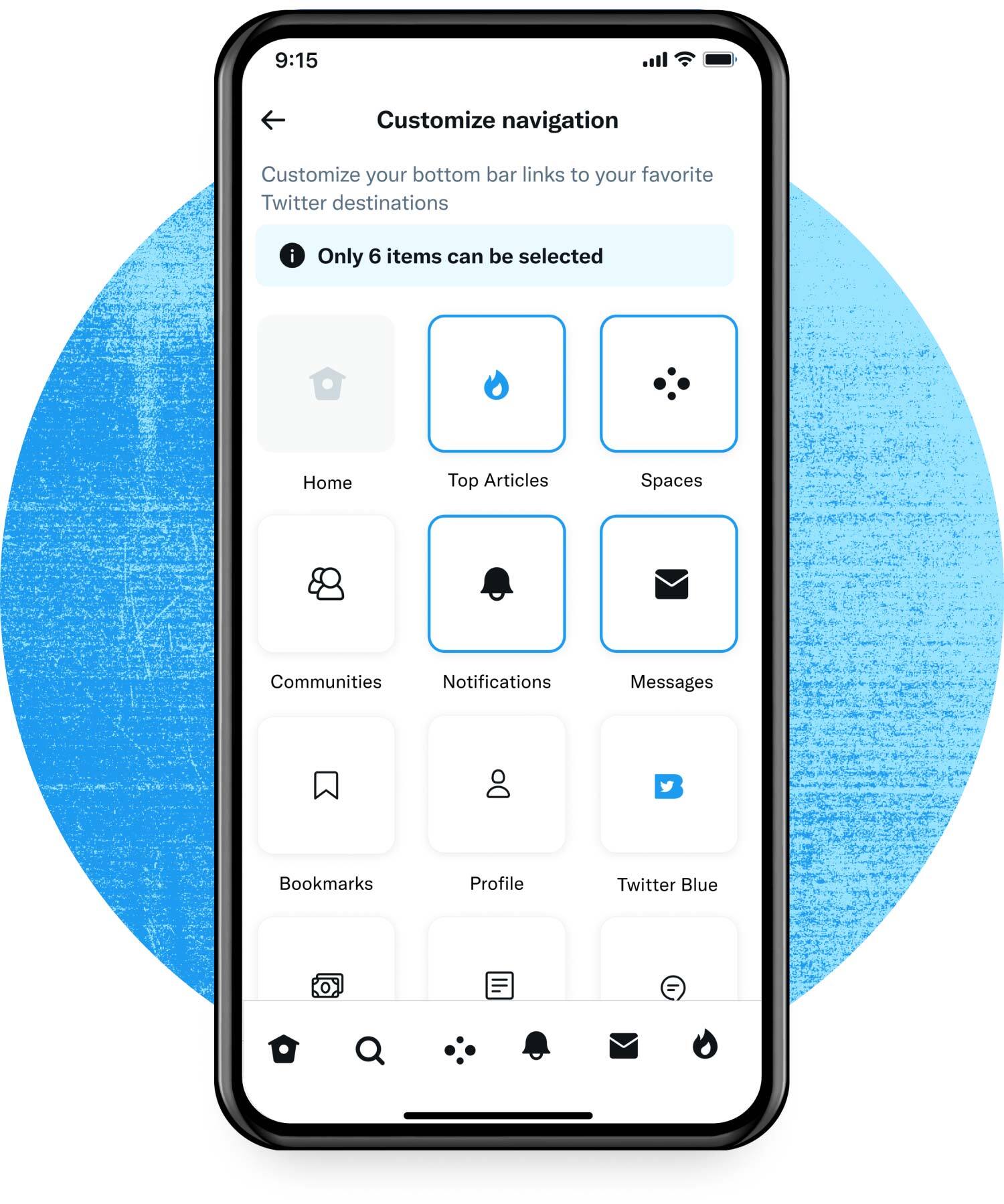 Get early access to new features
Try out some of the latest features that are still being tested — before they're available to anyone else. Features within Labs will change and evolve based on feedback. 
Some features may be removed, become available to everyone on Twitter, or released for subscribers only. Labs features will change frequently, so check @TwitterBlue and the Labs settings page for updates.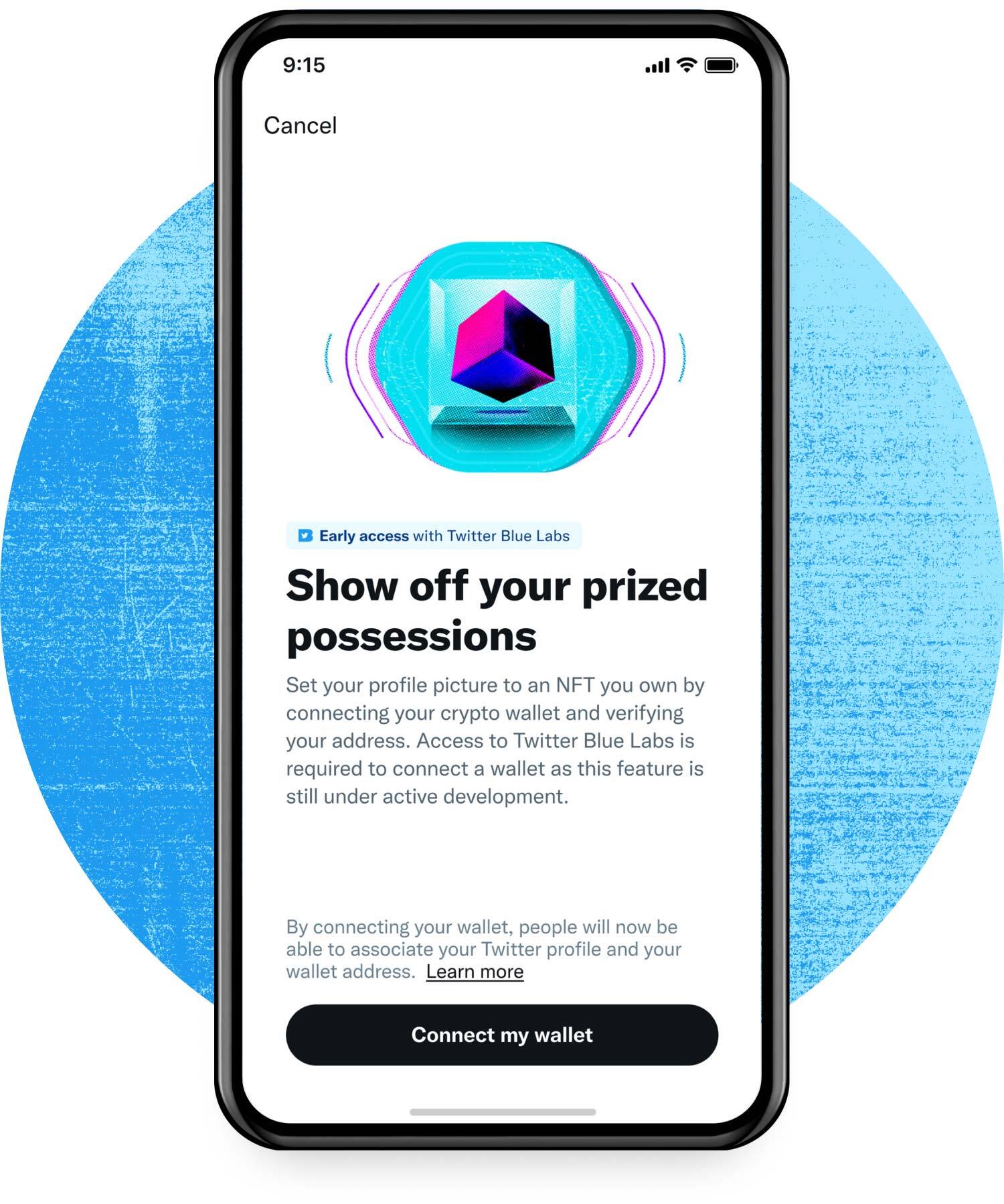 Get the latest inspiration and resources from Twitter Create right to your inbox.